154 boats with approximately 600 anglers registered for the 2015 tournament. 27 Kings, 13 Spanish, and 2 Wahoo were weighed at the Mexico Beach Marina. Photos of the winners and weigh-sheets are posted on our Facebook for public viewing.
Tournament Director, Ron Childs said, the whole tournament was perfect! It ran smooth and easy. He also said, we are appreciative of 119 sponsors that supported the tournament with funding, door prizes, and raffle items.
MBARA President, Bob Cox said, this was another great success. The funds raised by this event will help us raise additional grant funding by five-fold translating to an additional $5 for every $1 raised in the tournament. We are also grateful for our volunteers that work all through the years to make this a memorable and fun event.

Tournament Results:
Recreational Division: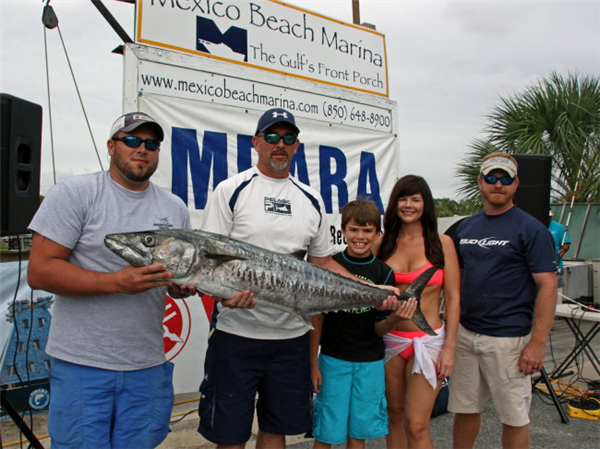 1st Kingfish--$3,000 Prize: 43.77 pounds, Boat-Easy E, Photo-Rusty McCord (caught fish), Capt Johnny Dean, Easton Dean, Miss Kingfish Allison Hudson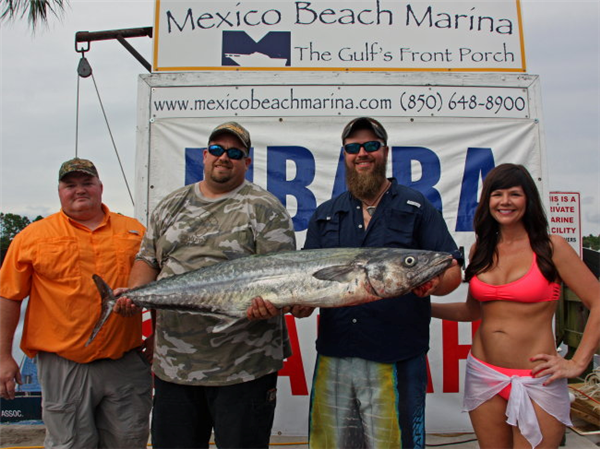 2nd Kingfish--$2,000 Prize: 37.86 pounds, Boat-Deep, Photo-Capt John Corlett, Kyle Register (caught fish), Davide Carr, Miss Kingfish Allison Hudson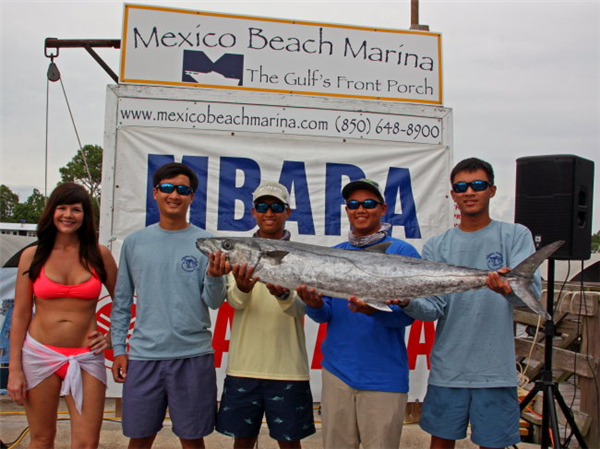 3rd Kingfish--$1,000 Prize: 37.78 pounds, Boat-Contender Boyz, Photo-Miss Kingfish Allison Hudson, Sean Nguyen, Capt Scott Nguyen (caught fish), Andrew Nguyen, Chris Nguyen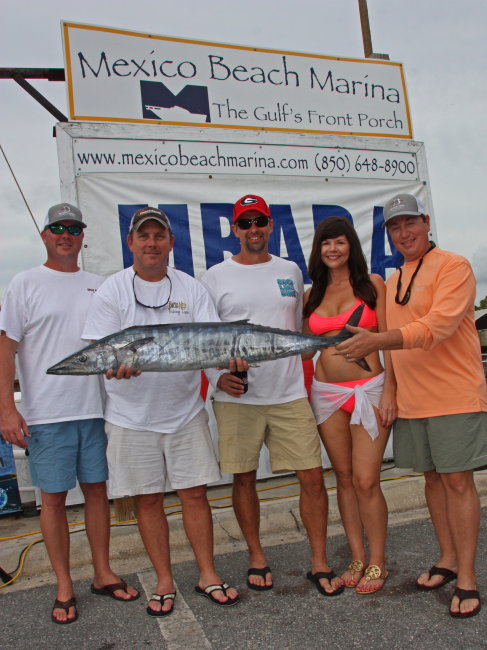 Wahoo--$1,000 Prize: 24.14 pounds, Boat-Bird's Nest, Photo-Capt Mark Brannen, Rodney McCart, Chris Duncan and Jeff Dehem (caught fish), Miss Kingfish Allison Hudson (2nd from right)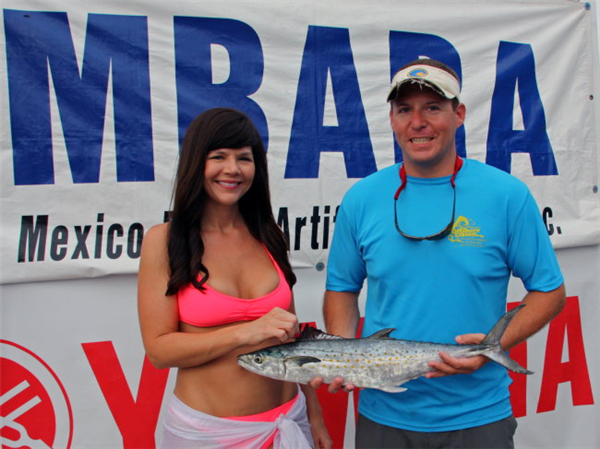 Spanish--$500 Prize: 4.22 pounds, Boat- Nauti Anglers, Photo- Miss Kingfish Allison Hudson, Capt Jordon Kempson (caught fish)
Professional Division: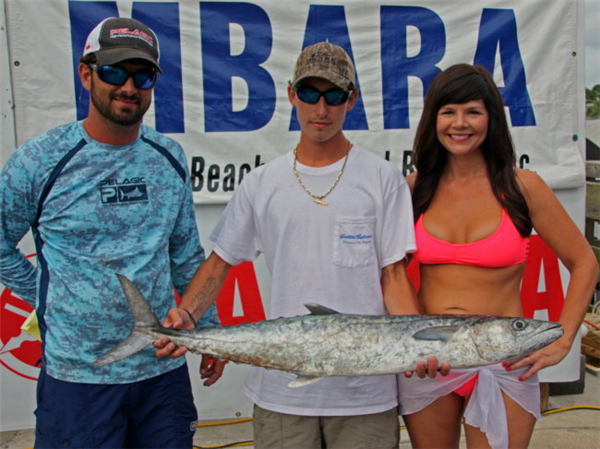 1st Kingfish--$1,275 Prize: 13.80 pounds, Boat-Aquatic Adventures, Photo-Capt Harris Scruggs (caught fish), Clarence Raffield, Miss Kingfish Allison Hudson

More photos can be viewed on our Facebook at MBARA Facebook